We want YOU, soldier!

We at Angela Game are getting ready to hold the closed beta test for our very first title, Iron Conflict, on August 15th, 2020.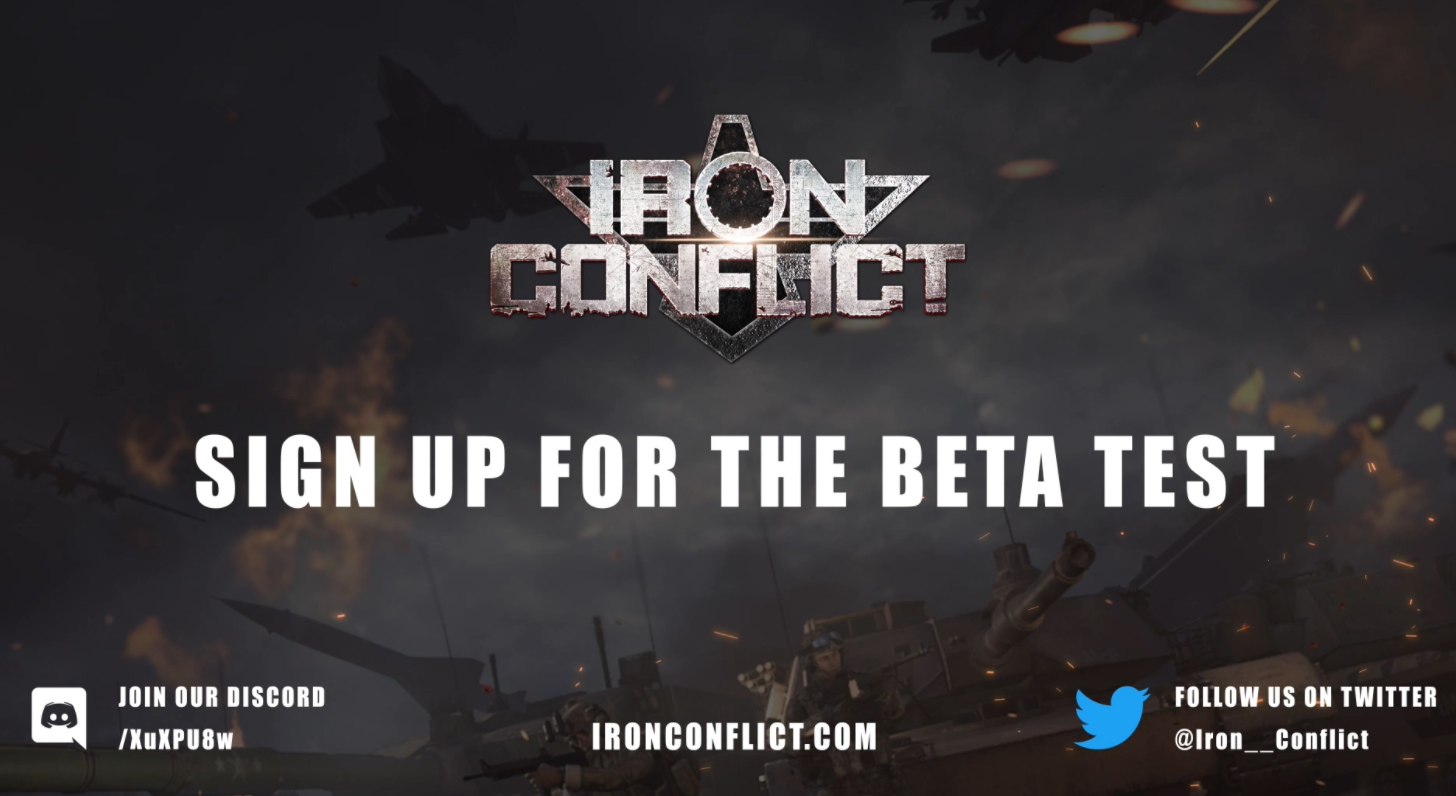 Iron Conflict is an online competitive real-time strategy and tactics game featuring over a hundred different tanks and planes spanning from the end of World War II to today. We've designed this game to appeal to fans of the RTS genre and competitive gamers, as well as military buffs. A lot of work has gone into making the game look and feel just right, and we're proud of what we've made so far. However, we're committed to making it as good as it can be, which means that there's still some work to be done.

The next step, then, is to ask you all for your help in taking Iron Conflict to the next level. We want you to see what we've been working on - to experience the thrill of decimating your enemy with your tactical prowess; to feel the panic of realizing that you're outnumbered and that you've got to rely on your wits just to survive.

So without further ado: Click here to register for the beta.

Over the next week, we'll be selecting people for the beta test. Those who have been selected will be notified by email. Until then, feel free to join our Discord. That's where we'll be building our community and collecting feedback on the beta once it begins. You can also follow us on social media to stay up-to-date on our latest announcements and news.

See you on the battlefield!